Buy Stuff
Buy Slightly Used Items At Great Prices! Visit our shop regularly to see what's on the shelves today!
Located in Gainesville, Georgia.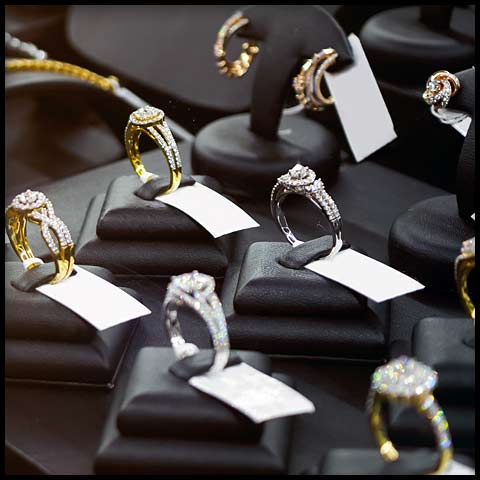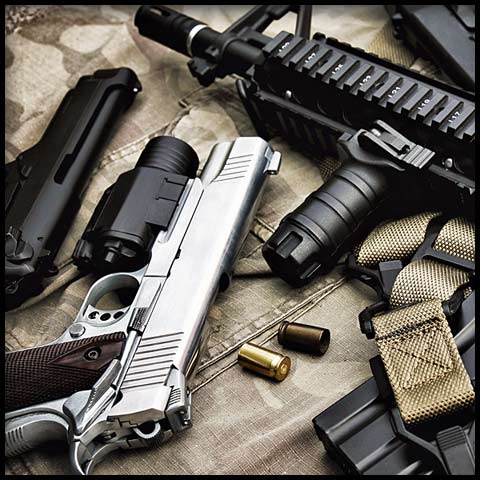 Find Amazing Deals!
Why pay retail for the things you need? At Southern Gun & Pawn, we are always getting in new items. We have a wide variety of inventory that changes all the time. What you find on one visit will likely be gone the next time you come in. Visit our pawnshop to see what we have for you today!
Whether you're looking for a new hunting rifle, reliable laptop, affordable jewelry, flat-screen TV, power tools, a new gaming system, or unique collectible, we have a wide variety of items for sale that you'll love.
Pistols, Rifles & Shotguns
Whether you're looking for a weapon for home defense, a new hunting rifle, or simply want something to shoot for target practice, we have an excellent selection of rifles, shotguns, and pistols.
Need ammunition? We have some of the best prices on ammunition in Gainesville or anywhere else in Georgia. Visit our shop to check out the ammunition we carry.
Jewelry, Diamonds, & Precious Metals
If you are looking for an affordable engagement ring or something to simply make her eyes light up, we get in some incredible pieces of fine jewelry all the time. It's not unusual at all for people to come into our shop and sell their gold, silver, or other pieces of jewelry so they can have access to cash quickly.
Visit our store to see what we have available today. You'll be amazed at the jewelry we have in stock.
SOUTHERN GUN & PAWN OFFERS TO PAWN/BUY/SELL THESE PRODUCTS & MORE:
Guns/Rifles
Precious Metals
Jewelry
Watches
Computers
Electronics
Gaming Systems
Tools
Car Titles
Musical Instruments/Equipment
Electronics For Sale
When people need cash, they are often willing to sell some excellent electronics. We get some amazing TVs, stereos, computers, cameras, projectors, gaming systems and more in for sale. We always offer prices that are less than retail, so visit our shop often to find your next bargain. You'll be thrilled with the results.
Tools & More Tools!
One of the most popular things people sell when they need fast cash are their tools. That's why you can always find some great deals on reliable tools. We get a lot of tools from Craftsman, Milwaukee, and other brands along with pressure washers, lawnmowers and other lawn maintenance equipment, compressors, pressure washers, and more.
Come in and see what kind of tools we have available today. You'll love our selection.
Musical Instruments & Equipment
Are you interested in starting a band or simply learning how to play? We are always getting in guitars of all make and models. We also get drum sets, keyboards, saxophones, and other wind instruments. Along with the instruments, we have amplifiers and other accessories to help you make beautiful music.
Visit our shop to see what kind of deals we have on musical instruments today.
Certification Of Items
 All our items go through the 10-day police scan to make sure they are clean. While it is a legal requirement for us to go through this process, we are happy to do so for your protection as well as ours. It's part of our commitment to our customers.
About Gainesville Georgia
Gainesville Georgia is the county seat of Hall county for a definitive reason- there's always something fun to do. Located close to Lake Lanier, many of the residents spend their free time at the lake or at other outside activities. Local residents love spending time at Don Carter State Park, Wilshire Trails Park, or even the Elachee Nature Science Center to teach kids about the outdoors. Many people enjoy taking their families to Cool Springs Blueberry Farm to pick blueberries.
Gainesville has some incredible restaurants like Luna's, the Atlanta Highway Seafood Market and Cork it- Gainesville's newest wine and charcuterie restaurant! One thing is for sure about Gainesville- it's a wonderful place to live, work, and play.
Our Service Area
Most people turn to Google to find all the answers, but when you need a local pawn shop, don't bother searching "pawn shops near me". Simple remember Southern Gun And Pawn. We are located in Gainesville Georgia, but people come to see us from as far as Suwanee, Buford, Flowery Branch, Braselton, Hoschton, and other parts of Georgia. Visit our shop to see what we have for you today!
Southern Gun & Pawn
Phone: 678-971-4640
Location
2159 Browns Bridge Road
Gainesville, Georgia 30501
Mon: 10 AM - 6 PM
Tues: 10 AM - 6 PM
Wed: 10 AM - 6 PM
Thurs: 10 AM - 6 PM
Fri: 10 AM - 6 PM
Sat: 10 AM - 4 PM