Pawn Jewelry, Guns & More
Our staff helps you walk out with money in your pocket today
Located in Gainesville, Georgia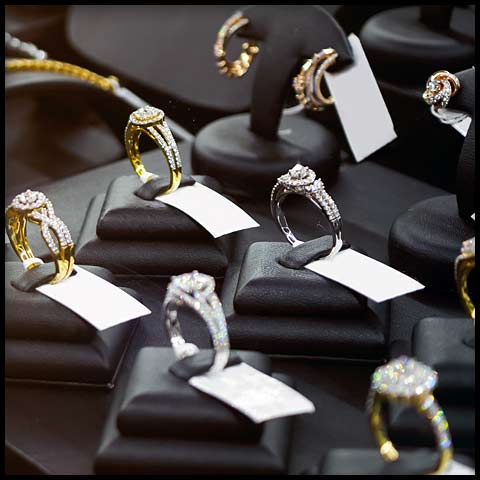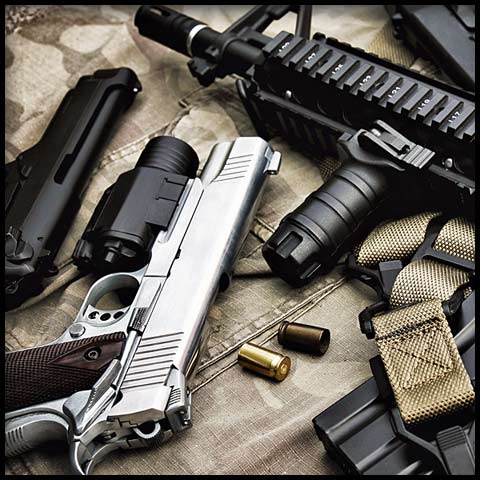 Your Family-Friendly PawnShop In Gainesville Georgia
There are times when we all need extra cash. That's exactly why we offer fair pricing on pawning your items. We'll simply use your item as collateral for giving you money.
If you've never pawned anything, the process is simple. Bring in your item or items that you're considering pawning. We'll assess what you have and give you an idea of how much we would be willing to give you money based on the value of your things. We'll set the terms of retrieval and you can come to collect your items once the money and interest have been paid. It's that easy.
As a local pawnshop, we want to work with you to get you the money you need when you need it. Visit us to see what kind of money your items will qualify you for.
How Pawning Stuff Works
Think of a pawnshop like you would a local bank. Just as a bank may provide money based on property as collateral, a pawnshop provides cash on personal items that have resell value. This is why some people think of pawning items instead of going to get a loan.
Whether you've fallen behind on a few bills or you have other reasons for needing money quickly, pawning certain items is an option to help you get the money you need when you need it. We make the process of pawning items simple.
How To Pawn Items
We make getting money from our pawnshop simple. We have a well-defined process that involves the following steps:
Bring in the items you would like to use as collateral and tell us how much money you are seeking to borrow (See our list of desired items below)
Make sure you bring a valid government-issued identification (driver's license, passport, etc.)
Our knowledgeable staff will appraise the value of your items and assign a fair market value.
We will offer you a no-obligation pawn price based upon our appraisal.
If you accept the terms, we will keep your item until you repay the money and interest.
For some reason, if you are unable to repay the money on time, you can always pay us the interest payment as many times as you need until you are ready to repay what is owed.
Our staff is dedicated to working with you to get the most money possible in today's market for your items. We provide a family-friendly environment that gives you access to cash when you need it.
SOUTHERN GUN & PAWN OFFERS TO PAWN/BUY/SELL THESE PRODUCTS & MORE:
Guns/Rifles
Precious Metals
Jewelry
Watches
Computers
Electronics
Gaming Systems
Tools
Car Titles
Musical Instruments/Equipment
Items That People Commonly Pawn
People ask us all the time, is this something I can pawn? Here is a list of items that people typically bring us.
Guns, rifles or shotguns
Computers
Jewelry
Gold or Silver
Diamonds
Musical Instruments or equipment
Gaming systems
Tools
Lawn equipment
TVs or other electronics
Antiques or collectibles
Vehicles
While this list is in no way exhaustive, contact us and let's talk about whether your item qualifies for a pawn transaction.
Legal Aspects Of Pawning Items
It's important for you to know that we are required by law to run every item we buy or that is pawned with us through a police scan to ensure that the item hasn't been stolen. This process is for our protection as well as yours. Naturally, we inform our customers of this process whenever discussing pawning an item.
Pawn Estimator
Fill out the form below to help determine your level of eligibility for money. We will contact you to discuss the details.
About Gainesville Georgia
Gainesville Georgia is the county seat of Hall county for a definitive reason- there's always something fun to do. Located close to Lake Lanier, many of the residents spend their free time at the lake or at other outside activities. Local residents love spending time at Don Carter State Park, Wilshire Trails Park, or even the Elachee Nature Science Center to teach kids about the outdoors. Many people enjoy taking their families to Cool Springs Blueberry Farm to pick blueberries.
Gainesville has some incredible restaurants like Luna's, the Atlanta Highway Seafood Market and Cork it- Gainesville's newest wine and charcuterie restaurant! One thing is for sure about Gainesville- it's a wonderful place to live, work, and play.
Our Service Area
Most people turn to Google to find all the answers, but when you need a local pawn shop, don't bother searching "pawn shops near me". Simple remember Southern Gun And Pawn. We are located in Gainesville Georgia, but people come to see us from as far as Suwanee, Buford, Flowery Branch, Braselton, Hoschton, and other parts of Georgia. Visit our shop to see what we have for you today!
Southern Gun & Pawn
Phone: 678-971-4640
Location
2159 Browns Bridge Road
Gainesville, Georgia 30501
Mon: 10 AM - 6 PM
Tues: 10 AM - 6 PM
Wed: 10 AM - 6 PM
Thurs: 10 AM - 6 PM
Fri: 10 AM - 6 PM
Sat: 10 AM - 4 PM